If you want to support Quattro Torri and you have salary in Italy, you can donate your 5‰ Italian tax contribution to ASD Quattro Torri.  If you want to donate your 5‰ to Associazione Sportiva Dilettantistica "Quattro Torri", you can specify the Fiscal Code of Quattro Torri in your Income Tax Return. Association data are:
Associazione Sportiva Dilettantistica "Quattro Torri" - C.F. 96360010589
What is 5‰ Italian tax
The 5‰ Italian tax is a part of the taxes that an Italian worker pays, annually, to the State. Every single worker can decide to give this part of the taxes to various no-profit organizations registered in Italy.
The 5‰ Italian tax is a part of the paid taxes so it is not an additional cost, because it is a part of taxes already paid to the State.
5‰ module is present in 730, CU and UNICO declarations. Every worker can decide to donate the 5‰ tax to any single association or organization in Italy that is registered to receive the 5‰ contribution. The only thing to do is to indicate the Fiscal Code of the association in the box of the module.
The main Section is named Associazioni Sportive Dilettantistiche (ASD); here is the form example with Quattro Torri Fiscal Code: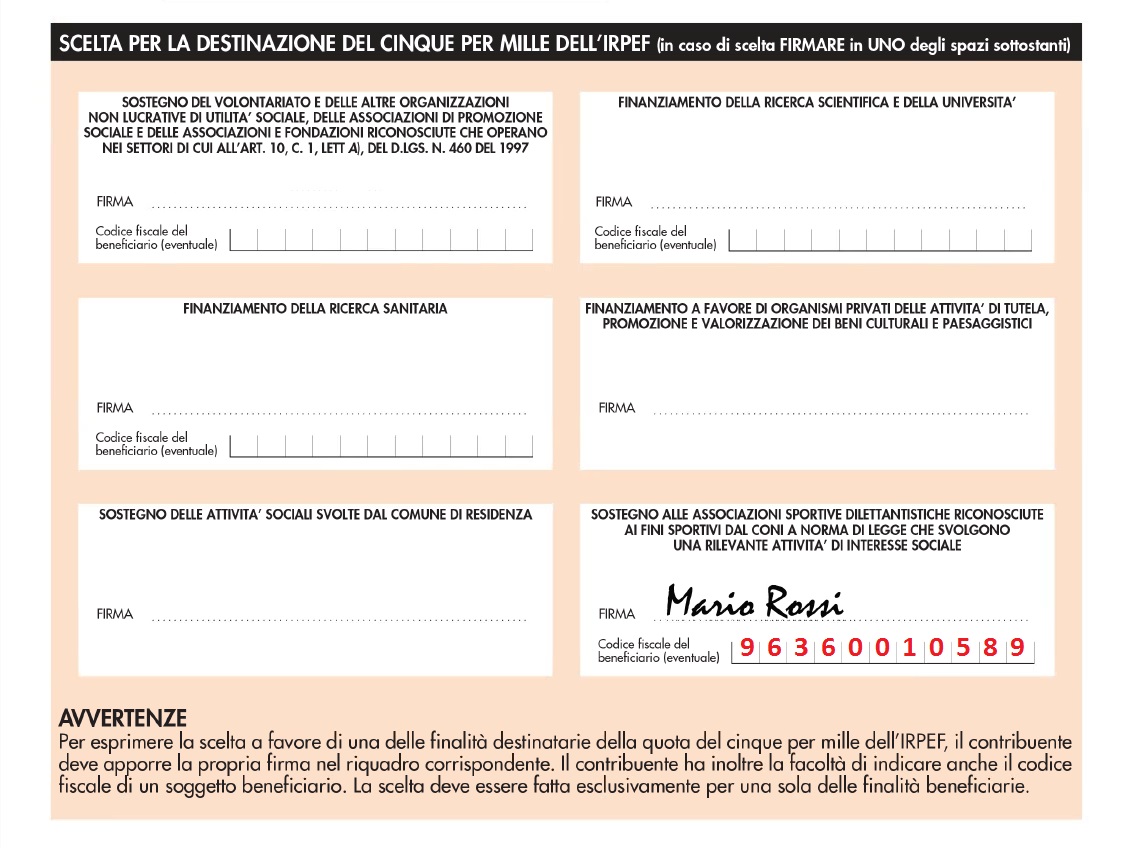 It is possible to download the module example in the following link:

If you donate your 5‰ to Quattro Torri, you can contribute to the development of programs and courses for kids and adults (in schools or not) and help the organization of the tournaments that are prepared every year by Quattro Torri, with the aim to share sport values and friendship together.
Thanks to everyone who will contribute.
- - - - - - - - - - - - - - - - - - - - -
ASD Quattro Torri